v
CHRISTMAS &nbsp time !!!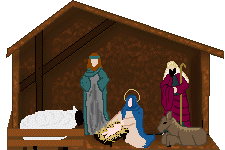 Joy to the world , the Lord is come !

let &nbsp every &nbsp heart &nbsp prepare &nbsp Him &nbsp room ...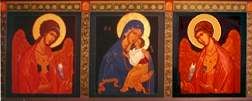 Oh! Holy Child &nbsp of &nbsp Bethlehem : &nbsp be &nbsp born &nbsp in &nbsp us &nbsp today
light our ways, &nbsp show us &nbsp how to live
open our lives &nbsp to the light &nbsp of your promise.

Let's &nbsp prepare &nbsp ourselves &nbsp to &nbsp Jesus' birth &nbsp !!!

A child is born &nbsp for us &nbsp today &nbspˇˇ ALLELUIA !!

Is there room &nbsp in our lives &nbsp for Him ?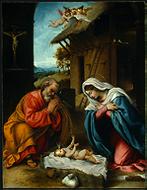 Go &nbsp tell it &nbsp on the mountain &nbsp and &nbsp everywhere
that &nbsp Jesus Christ &nbsp is born
light and life &nbsp to all &nbsp He brings
to free &nbsp all those &nbsp who trust &nbsp in Him.

REJOICE &nbsp in the LORD &nbsp always &nbsp and &nbsp again
with &nbsp heart &nbsp and &nbsp soul &nbsp and &nbsp voice
offering &nbsp PEACE &nbsp and &nbsp our &nbsp JOY &nbsp to &nbsp everybody
and &nbsp giving &nbsp love &nbsp in &nbsp all &nbsp we &nbsp do.


We &nbsp people &nbsp of the &nbsp new millenium, so often
kill the sound &nbsp of the &nbsp heavenly message &nbsp in our hearts.
Shouldn't we &nbsp imitate &nbsp the three HOLY KINGS and
persevere &nbsp even if &nbsp we couldn't &nbsp see the star ?










ACN : "Aid &nbsp to &nbsp the &nbsp Church &nbsp in &nbsp Need"

help catholics &nbsp wherever &nbsp they are &nbsp repressed

or persecuted &nbsp and &nbsp therefore &nbsp prevented from

living &nbsp according to &nbsp their faith.

If you &nbsp need &nbsp more information and&nbsp advice

the &nbsp national office &nbsp in your country &nbsp can &nbsp help &nbsp you.






Let's be people of LIFE changing people's minds on abortion! Little by little, and step by step,

we must change the culture in which we live, to make people all over the world think about an absolute respect for the sanctity of innocent human life.

There are alternatives to abortion &nbsp - Educate yourself pro-life !!

Give literature to friends. Leave pro-life literature wherever you can: in public places, at restaurants, on cars, etc.
Click here to see what abortion looks like .


Pro-life movement is so basic and fundamental because life itself is prior to any other rights or traits, no matter how diverse they may be, it stands to reason that a cause that seeks to protect the right to life will find adherents across that wide and diverse spectrum of human interests.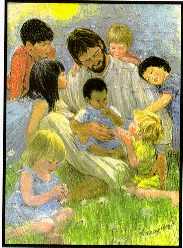 We end abortion when we help mom and dad to trust that the child is not an obstacle to their fulfillment.

Rather, both, child and parents find their fulfillment in giving themselves to each other in love.


&nbsp

&nbsp



Visit our site about &nbsp EDUCATION




You can also send us an &nbsp e-mail &nbsp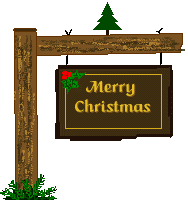 Music: Away in a manger
This page has been visited &nbsp
&nbsp times